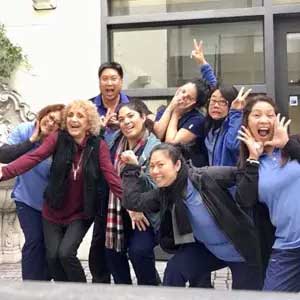 Inspiring You And Your Team
Have you ever returned from a conference revved up only to have the enthusiasm deflate shortly thereafter? Don't fret. Sometimes, a little extra TLC is needed. With the same attention to detail and zeal, Joan Garbo's In-Office Consulting is an individually designed program that has a surefire three-phase strategy:
1. In-depth Assessment
2. Hands-on Training
3. Follow-up Coaching
Trust us, you're going to love this! Here's how it works:
Prior to the initial visit, each participant completes a specialized questionnaire designed to provide insights as to the management and team member's perception of the current business practices and environment.
The initial office visit begins with a day and a half long training session for all owners, managers and team members, including a weekly communication meeting and "internal marketing" practices.
Expand your team's ability to communicate effectively with one another
Provide the basis for teamwork
Provide an atmosphere that naturally attracts customers
During the three months following the initial training, Joan is available on an "on-call" basis for coaching, in addition to a scheduled monthly coaching call.
In the fourth month, Joan will meet again with the entire team for another training session, followed by another two months of coaching.
Take these 3 simple steps to better communication and more productive work environment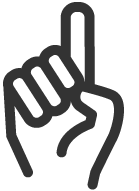 Schedule a call
We will discuss your practice and come up with a plan that will help you have the peace of mind and stress-free work environment you deserve.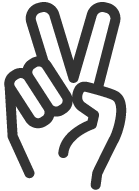 Implement the plan
The plan is put into action, we connect a minimum of twice per month and make adjustments as needed.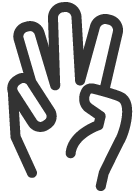 Success and freedom become real
You get the results you want and start having the life you have been working so hard for.