Dental and Orthodontic Speaker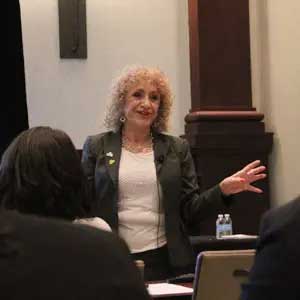 Rev Up Your Event with Compelling Presentations by Joan Garbo!
Dental and Orthodontic Speaker
Learn how to turn your problems into opportunities, your work into service, and communicate to create a solid foundation for productive, authentic relationships!
Be inspired not only to achieve – but to enhance – business and personal goals. Create a practice that patients find they want to visit again and again. Joan Garbo's unique flair for effective edutainment has engaged and trained dental teams throughout the U.S. for 30 years. Her spirited sessions are knowledgeable, interactive and solutions-oriented, guaranteed to turn even the best clock-watching-toe-tapping-pen-clicking-doodle-making attendees into well-engaged participants!
Call today. You can't afford not to! (631) 608-2979
Select one (or more) of Joan's most requested presentations listed below or contact our office about tailoring a presentation for your next meeting:
Practice Excellence: Attitude Really IS Everything
Gain the tools to transform your experience from "I gotta go to work" to "I get to go to work!" Learn how to create a belief system that is free of the past and focused on the future, how to maintain an upbeat, positive attitude regardless of the circumstances, and the 6 principles for managing a practice that create raving fans.
7 Leadership Mistakes Doctors Make … And How to Fix Them
Gain a fresh perspective and tools for building a team that is personally and professionally developed to fulfill the vision of the practice. Learn the keys to having more fun at work, better harmony among team members, a greater sense of satisfaction in both personal and professional relationships, and greater ease in achieving goals.
Service with a Smile! Building a Happy Team
Service begins—and ends—with an authentic smile. What creates a happy team devoted to providing exceptional service to patients is a culture of compassion, empathy and open communication. Learn the keys to service that ensure patients will be wowed and proud to be a part of your practice.
Take these 3 simple steps to better communication and more productive work environment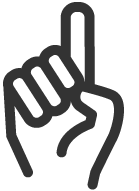 Schedule a call
We will discuss your practice and come up with a plan that will help you have the peace of mind and stress-free work environment you deserve.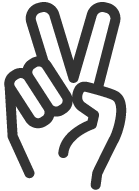 Implement the plan
The plan is put into action, we connect a minimum of twice per month and make adjustments as needed.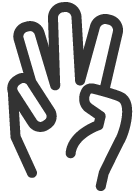 Success and freedom become real
You get the results you want and start having the life you have been working so hard for.